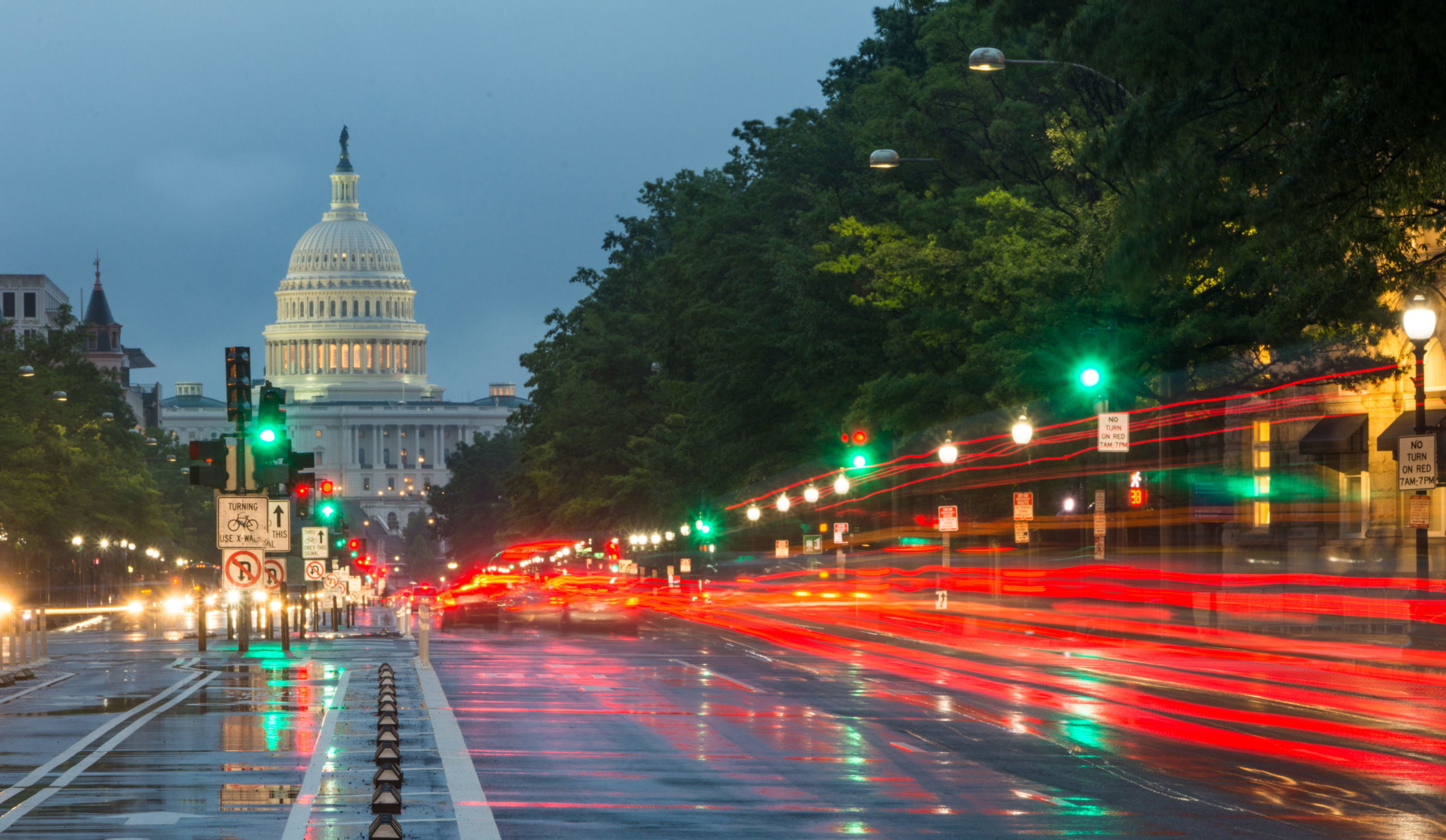 Paul Ehline Motorcycle Ride 2023 Coming to Lytle Creek, CA
Las Vegas, NV (Law Firm Newswire) January 23, 2023 – Take a MOTORCYCLE TRIP Against Service Related Cancer on May 13, 2023
This change the law charity event is not just for motorcycle riders. This is for the entire family, local community leaders, and local businesses. The topics are motorcycle rider safety and helping military vets with cancer and other service-related illnesses. A primary goal is to get legal protections for surviving families and their spouses in the CA court system.
The rumbling of motorcycles and a ride with fellow vets in the San Bernardino Mountains is about as legit in life as you can get. If you ride a motorcycle in Greater Los Angeles traffic, fought in combat, or went through USMC boot camp, you may call it. Some of you may already be involved in our Ride against service-related cancer and related ailments.
Presently, we are pushing to bring the same legal benefits to west coast vets as those at Camp Lejeune are getting. Michael Ehline, a volunteer attorney, is engaged in lobbying efforts with other lawyers across the USA in such a way as to open up these toxic bases and the surrounding neighborhoods to the same victim's rights denied them in the last round of congressional legislation. (PACT ACT, Camp Lejeune Justice ACT, etc.)
We think group motorcycle riding and a family environment are great for veterans to celebrate and assist fellow vets and their families. We think Camp Pendleton vets, MCAS Tustin vets, and MCAS El Toro vets deserve legal protections for the same or similar presumptive conditions suffered by other vets exposed to toxins.
Contact Information For Lytle Creek Firing Line and Event Date
Date: May 13, 2023
Time: 08:00-15:30 Hours
Place:
Lytle Creek Firing Line
1210 Lytle Creek Rd
Lytle Creek, CA
92358
Phone: (951) 782-7438
Website: lytlecreekrange.com
California Motorcycle Riding for Better Cancer Outcomes
Many families, ROTC students, and other attendees to our events have family or loved ones with PTSD, cancer, or some other disease from burn pits. Our message for Marine Corps veterans and others is that we understand: "you and your family can beat cancer too." We aim to help families find and locate money resources by any means we can. This includes motorcycle racing against cancer, cook-offs, historical reenactor events, memorial ceremonies, and bagpipes.
We can even help set up claims and find you a VSO to help with the VA. Michael Ehline and his volunteer team of lawyers and VSOs will lobby congress on behalf of West Coast Vets stationed at El Toro and MCAS(H) and other polluted bases to Hawaii.
USMC Sergeant Paul Ehline fought Non-Hodgkins Lymphoma hard. Had his service-related cancer been diagnosed and treated sooner, Paul may have had a better chance shot at surviving longer. The Paul Ehline Memorial Ride remains committed to finding better cancer treatment outcomes, raising awareness, and diagnosing service-related illnesses.
The Paul Ehline Memorial Rider is filled with the Marine Corps values of honor, courage, and commitment. And we stand at the helm fighting for all veterans on the West Coast to open up legal claims so that those left behind will not suffer too greatly from this wrongful death.
AGENT ORANGE EDUCATION AND MOTORCYCLE RIDE
War veteran Sergeant Paul Ehline now has a Memorial Motorcycle Ride in his name. With our medical and legal resources for vets, and your charity, we think we can achieve our goal of raising awareness and seeking out solutions for veterans suffering from Agent Orange/burn pit-related cancers, etc.
This is just the tip of the iceberg. The veteran community and riding enthusiasts are ready to ride against service-related cancer across the USA. On May 13, 2023, over at Greg's firing range in the San Bernardino Mountains, we have more fun and games for a good cause at the Lytle Creek gun range.
If you are in a rider or motorcycle club, you are encouraged to reach out and volunteer time for the next event or participate in raffles and fundraisers.
SERGEANT PAUL EHLINE MEMORIAL MOTORCYCLE RIDE AGAINST SERVICE-RELATED CANCER IN CALIFORNIA
With resources for a recreational ride of this size dwindling, Lytle Creek Firing Line remains one of the few places left for gatherings of law enforcement personnel, historical reenactors, food, and refreshments. On May 13, 2023, they are hosting a fundraiser for the USMC Sergeant Paul Ehline Memorial Ride & Shoot Against Service Related Cancers, a 501(c)19 military service veterans organization.
This last year the Ride did an event in Texas for the Marine Corps Birthday, with help from the Leathernecks LMCI Peacemakers USMC country star Tyler Jay was there performing in Houston, Texas. Also in attendance were several chapters of the Leathernecks Motorcycle Club International  (The Originals) and several other local celebrities and social media influencers.
That's right, the 247th Birthday of the U.S. Marines at Tun Tavern was celebrated in Houston, Texas, by the Paul Ehline Ride, on November 26, 2022, at The Conroe Lakehouse at 14954 Hwy, 105 W. Montgomery, TX 77356. Vendors there included Drift Anchor Relief and singers and performers, including Aaron Holmes and John Gentry.
We also invited local Harley Davidson and Indian motorcycle dealers to raffle off a sweet motorcycle! Food and alcohol were available for purchase also. Before this last event in Texas, Taran Butler of Taran Tactical Innovations attended an event at the Firing Line in the San Bernardino Mountains. He did a steel target demo for the Marines, Riders, and Marine ROTC unit. They were our honor guards. Taran, a world-champion three-gun shooter, builds all the John Wick movie props on behalf of Keanu Reeves.
MYSTICAL BAGPIPES
We always have a Scottish bagpiper, Joel Daniels (also a Marine). He plays "Amazing Grace," "Scotland the Brave," and the "Marine Corps. Hymn." The sound of loud mystical bagpipes is something you should never miss!
There will be a raffle, and the LMCI and Marine Riders often sell food and refreshments and discuss range safety with a self-defense advocate. So it's not just about honoring military veterans; it's about treasuring our sacred history as Americans and looking after their families for a fun day out. Taran gave out a lot of free goodies last time for a good cause.
We do it early to beat the heat, and the camaraderie among all the vets, wives, and their families is palpable. The sound of Harley and Indian motorcycles will cheer up the morning on the range day memorial ceremony!
USMC VIKING BATTLE AXE
Ragnar of Leathernecks LMCI Spartans Nevada, USA, is building us a first-class Viking Battle Axe as a raffle item for our fallen motorcycle rider project. The goal here is to honor those who spilled blood and who came before us. We know bikers made this event happen, and we will continue this tradition till Valhalla, as this is our business. Helping our best Americans and their spouses is our legacy, and we want your motorcycle club to appear too!
Other plans. Vendors are selling various self-defense items, other cool things, and charities supporting vets and their families, like the Marine Corps League. We will have a drone filming, it will be filmed for social media, and we will be sending out press releases. Our team invites the local ROTC and community leaders to cover the event. Men, women, and children are always welcome to the PER rally.
Here is a link to the charity to form a relationship with our team seeking a goal of raising 20 thousand dollars.
In a nutshell, the history is that Michael Ehline (also a Marine) lost his father from Agent Orange cancer during the COVID lockdowns. He could not get a proper 21-gun salute for his dad, as the Riverside Veteran's Memorial was to memorial burials with buglers and rifle teams. Also, the bugles play recordings of a bugle. For Michael, a fake bugle is a mock memorial. USMC Gunnery Sergeant Joel Daniel (Ret.) has never stopped coming back to play for us. Michael got help from the LMCI Mad Dog Chapter and Greg Shockley at Lytle Creek to make it happen.
RIFLE SALUTE FOR THE KILLED AND FALLEN
We held a rifle salute for Paul Ehline, who Agent Orange killed. Eventually, the event became a registered charity ride for service members, vets, and bikers. Anywhere in America and beyond, from China to Camp Lejeune, to Mexico, Paul Ehline Ride will go by land, air, and sea to help eradicate service-related illnesses. And we will stand by families until it gets done.
Sergeant Paul Ehline Justice Act
The Paul Ehline Motorcycle Ride charity aims secure. It delivers the same legal protections for West Coast vets currently only enjoyed by east coast injured vets under the PACT Act and Camp Lejeune Justice Act. The organization supports safe riding and invests heavily in the veteran and Motorcycle Club (M/C) community to fight service-related cancer and raise awareness. We hope your motorcycle club or pro-war veteran organization will be interested in supporting these honorable activities and causes.
This organization has brought and executed several ideas to co-promote the riding event. We think including you, your families, or local businesses in San Bernardino will help you too. PER wants to get flyers ready, so they want to get this nailed down asap. Please volunteer or help by reaching out today.
MOTORCYCLE RAFFLE
PER is seeking involvement from local Harley and Indian dealers and riding organizations like ABATE. If you are interested in donating a motorcycle to a raffle in the Inland Empire, please reach out immediately.
Paul Ehline Ride invites vendors to set up a booth and support this worthy cause for vets and their families. Your business can also support Paul Ehline Ride fallen Rider's Fund on its website and social media to help promote you.
If you are aware of any motorcycle repair shops, hobbyists, or motorcycle dealerships interested in raffling off some items, please contact Paul Ehline Ride swiftly in time for the May 13 launch. Lytle Creek range offers a great range of day rates to attend and enjoy the event. Attorney Michael Ehline also specializes in Second Amendment rights. Attorney Ehline will also discuss and answer questions, and he may give a quick self-defense rights seminar.
For motorcyclists: The riding portion is for pre-qualified, moderate to experienced riders. See below to learn more.
For non-motorcyclists: PER wants everyone to grab their Alice Packs and get to this event. They also need volunteers to help with chairs, tables, and food and will reciprocate by cross-promoting you in our press releases and web posts.
About the author: Michael Ehline is not a typical academic lawyer. He is a former enlisted United States Marine and self-defense advocate, CQB rifle and pistol expert. Michael remains dedicated to helping with drug development to fight cancer and increase clinical trial accessibility for better cancer treatment outcomes and quality for our military veterans. Our organization has developed into an integral part of PTSD and cancer-related assistance. Come and hear our Gunny play taps and pipes, and support our cause!
For more information about the Paul Ehline Memorial Ride
PaulEhlineRide.Org or call (310) 622-8719 Michael Ehline
Contact Details
Rangemaster: Greg Shockley
Website: lytlecreekrange.com
Address: 1210 Lytle Creek Rd, Lytle Creek, CA 92358 Phone: (951) 782-7438.
The post Paul Ehline Motorcycle Ride 2023 Coming to Lytle Creek, CA first appeared on Law Firm Newswire.